December 6, 2017
I have been awarded the Liese Prokop Women's Award in the category "Science & Technology". The award is bestowed by the State of Lower Austria and highlights remarkable achievements by women. For more information: press here.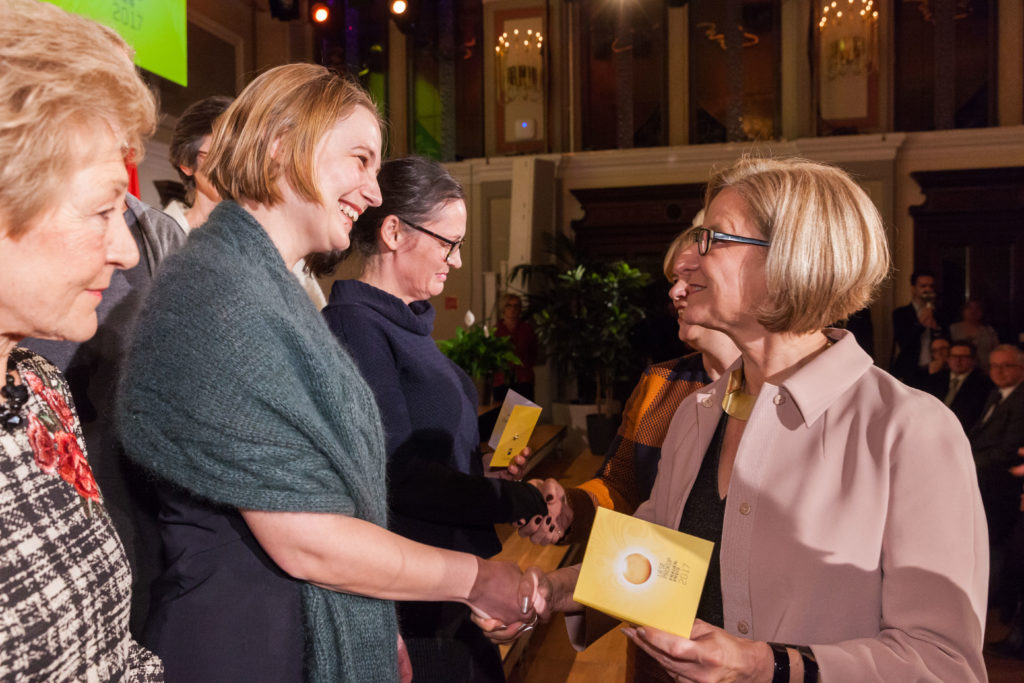 July 3, 2017
Article in "Die Presse" about "Nerven in der Netzhaut" (in German)
Find the article here.
March 8, 2017
Interview in "meinbezirk.at" about the role of women in Klosterneuburg.
Find the article here.
July 5, 2019
ORF III science.talk featured a special about 10-years IST Austria, which also included an interview with me. The interview was shot during the annual Open Campus Day – please find pictures in our photo gallery.
February 25, 2020
Kronen Zeitung published an article about my group's work in their series "Krone der Wissenschaft": "Neue Verbindungen – ein zwölfköpfiges Team untersucht spezielle Immun- und Nervenzellen im Gehirn" – to be found on page 27 of the print version